German copyright trolls must be very disappointed – a new bill designed to eliminate "dubious" business practices and make them more transparent has just seen the green light.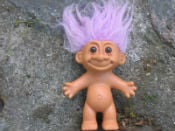 Copyright holders have liked the phrase "cash settlement" over the past few years, because hunting down file-sharers has become favorite activity which could generate easy money. The other key word was "intimidation".

Apparently, Germany has had enough of the well-known copyright trolling game which mainly exploited the file-sharing arena. As such, the lawmakers decided to make it a bit harder for the trolls to play by implementing a new legislation designed to discourage unfair business practices.

Attorney Malte Dedden said in the interview with TorrentFreak that the new legislation will change competition law, copyright law, and some others. As for copyright law, the lawmakers want to protect consumers against settlement letters which are too expensive.

Normally, if someone is caught file-sharing a film or a music album, they might be asked by the rights owner to sign an agreement to cease the unauthorized distribution and to pay up. The new law will establish a certain format for the settlement requests. If the requirements aren't met, the user doesn't have to pay the copyright owner's lawyers' fees and instead can claim lawyer's fees from him. In the event that the form is correct, the fees will be limited to the amount calculated on value of the matter, which would be some 150 Euros plus expenses.

However, heavy users should understand that this limitation only applies one time with each rights holder. For instance, if someone is caught by Universal's lawyers once, the next time the case will be more expensive, but the user can still use the new rule for their first Warner Bros infringement.